Black Sea Young Reformers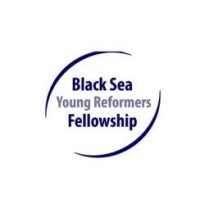 The International Relations Council joined the Black Sea Young Reformers Fellowship (BSYRF) Program in 2012. The program was created in 2010 by a partnership of the Munich University Center for Applied Policy Research (C.A.P), Robert Bosch Stiftung and the Black Sea Trust of the German Marshall Fund of the United States. The program was designed to become an interactive platform, bringing young leaders from the countries of the Black Sea region together to discuss contemporary issues related to the region and come up with solutions for regional problems through joint projects.
BSYRF participants were selected from among bureaucrats, diplomats, academics, civil society and media representatives in the Black Sea region. The program aimed to the improvement of the understanding of the Black Sea region, increase its visibility in the international arena, reveal cooperation opportunities in the region, and develop dialogue and communication networks in the region by creating a common working environment for people from different cultures and disciplines. As a result of the experiences they gained through the program, BSYRF participants were expected to have the opportunity to communicate directly with their colleagues in the EU member states and high-level representatives in EU institutions to defend the political agenda of the Black Sea region before and to contribute to the development of the EU's Eastern Neighborhood Policy.